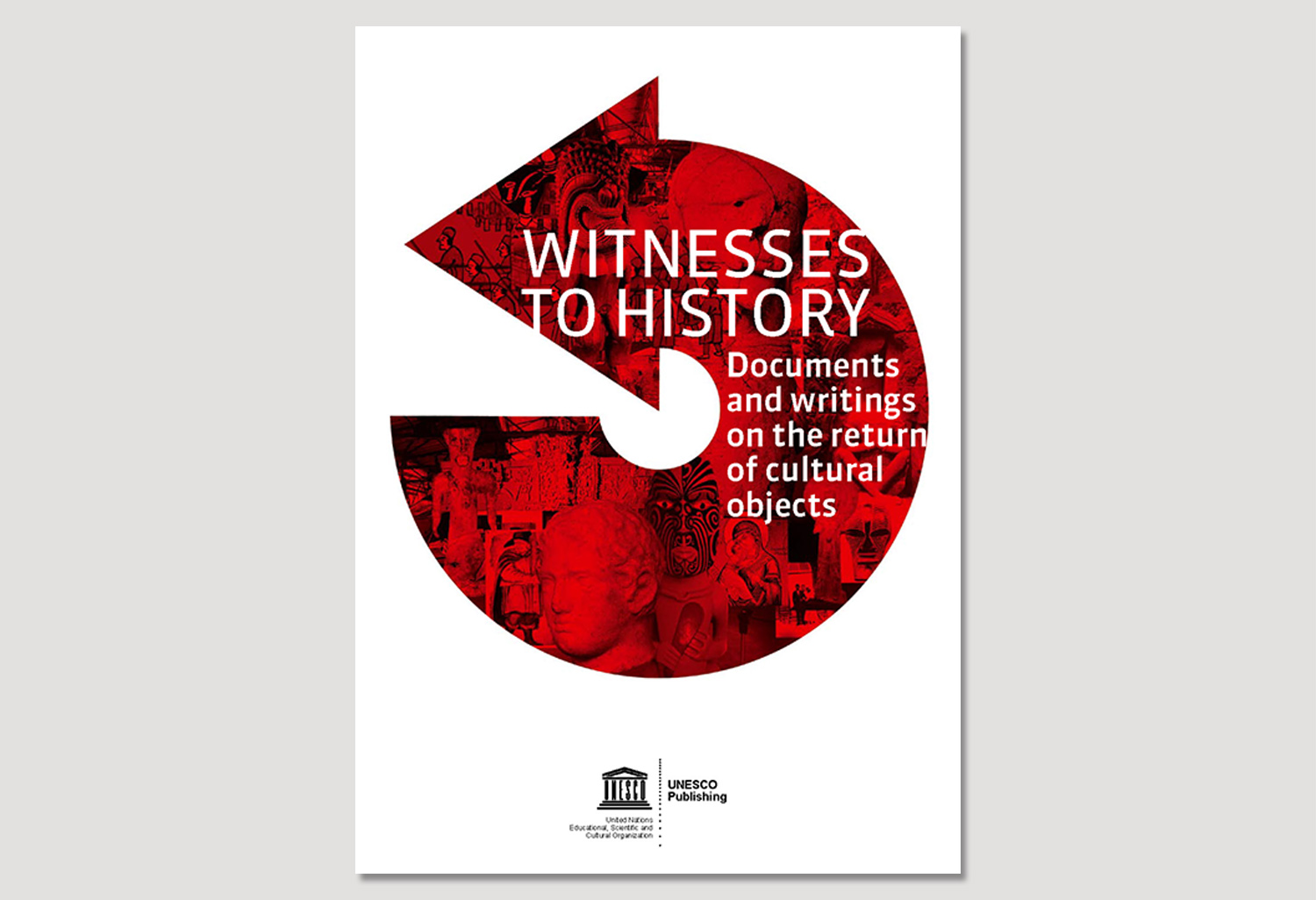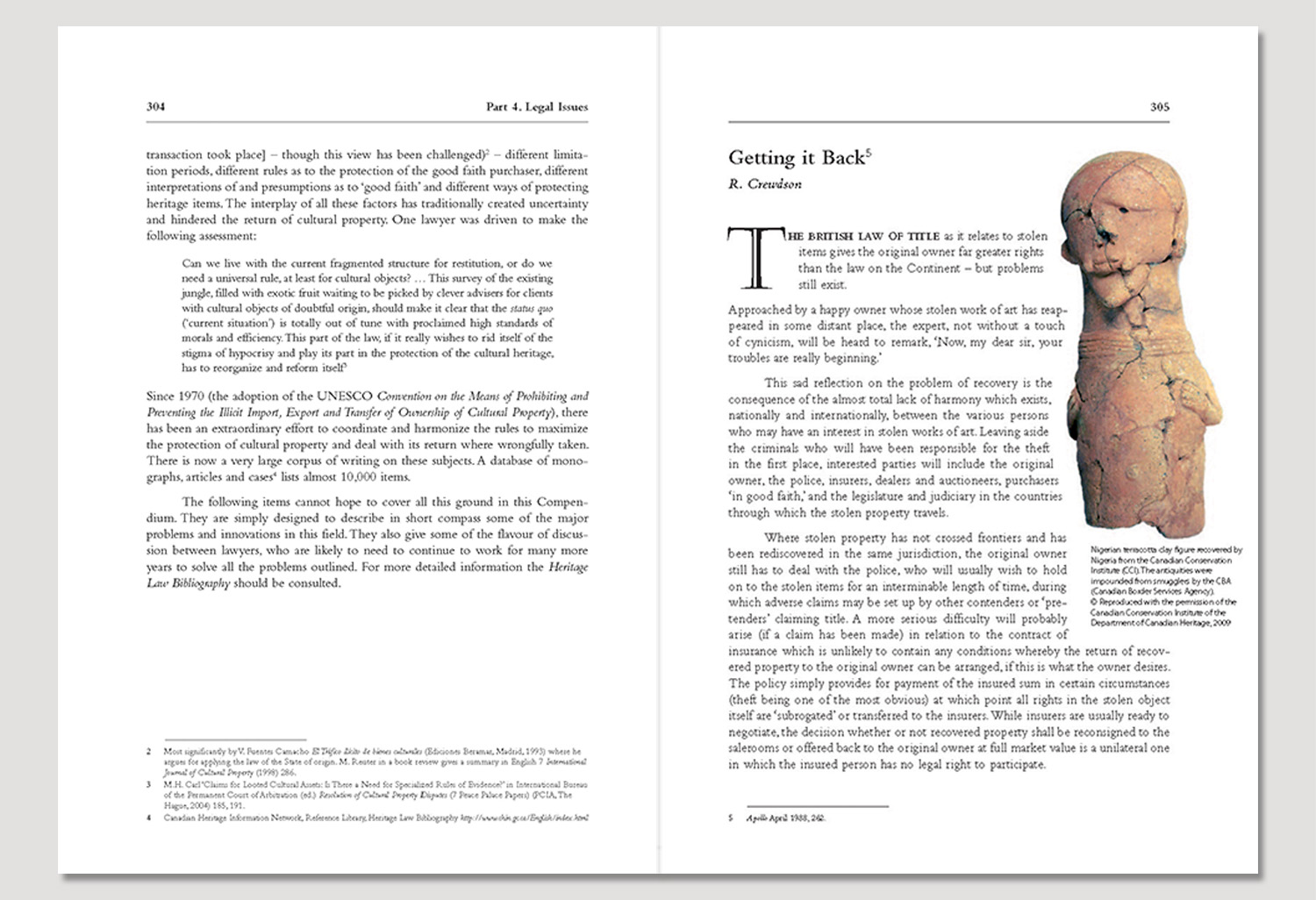 Witnesses to History
Client: UNESCO Culture sector, Division for Heritage, Paris, France
Design, layout and photo editing of French and English editions. 438 pages
The Compendium gives an outline of the historical, philosophical and ethical aspects of the return of cultural objects (e.g. cultural objects displaced during war or in colonial contexts), cites past and present cases (Maya Temple Facade, Nigerian Bronzes, United States of America v. Schultz, Parthenon Marbles and many more) and analyses legal issues (bona fide, relevant UNESCO and UNIDROIT Conventions, Supreme Court Decisions, procedure for requests etc.).
Witnesses to History is literature appropriate for students and the general public, and a reference book for specialists, scholars and decision-makers.
It is a landmark publication from UNESCO that bears testament to the ways in which peoples have lost their entire cultural heritage and analyzes the issue of its return and restitution by providing a wide range of perspectives on this subject.
The book is available in English, French, Spanish, Arabic and Chinese.