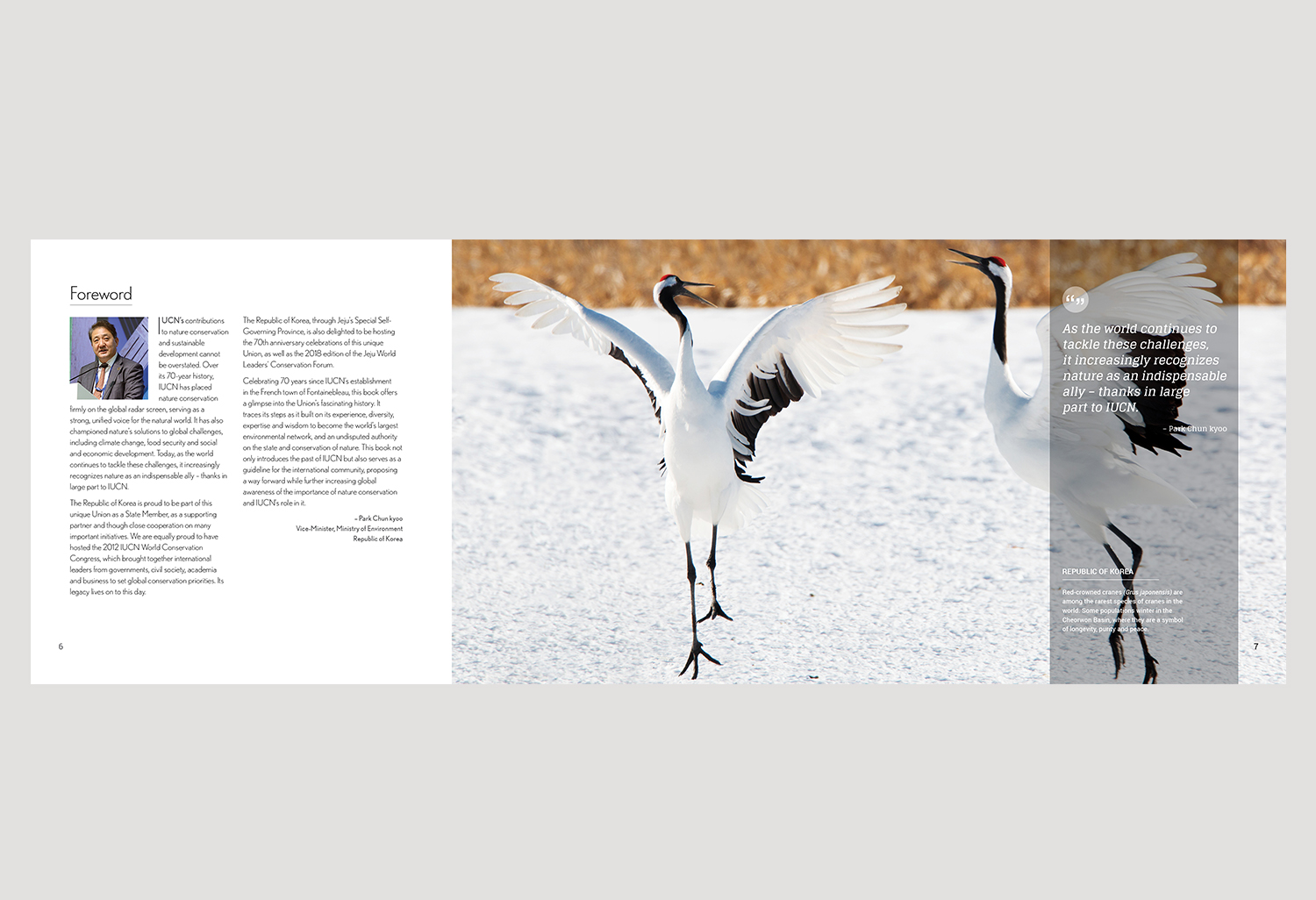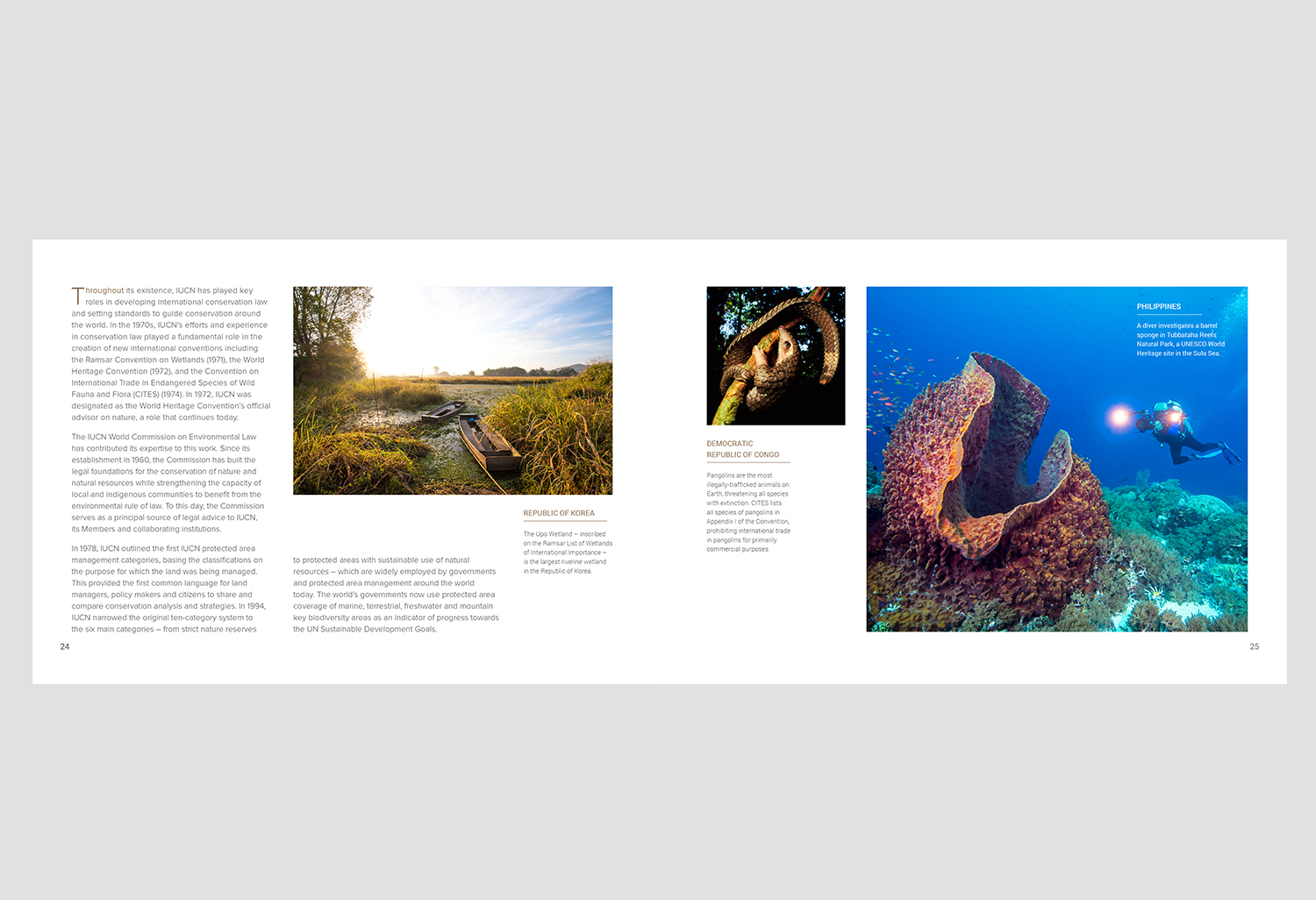 IUCN, 70 Years, United for Life and Livelihoods.
70th Anniversary Edition
Client: The International Union for Conservation of Nature (IUCN)
Design, layout and photo editing in English, French and Spanish. 52 Pages.
Pica was honored to be selected to design, layout and photo edit this important edition for such an auspicious occasion.
Created in 1948, IUCN is now the world's largest and most diverse environmental network, harnessing the knowledge, resources and reach of more than 1,300 Member organizations and some 10,000 experts. It is a leading provider of conservation data, assessments and analysis. Its broad membership enables IUCN to fill the role of incubator and trusted repository of best practices, tools and international standards.